R & D Automotive have specialised services from
Dino testing, Carburettors to Concourse preparation

Specialised Testing Services
Carburettor and Dino Distributer testing
Classic Supercar Maintenance
Maintaining any special Supercar takes specialist equipment and expertise, older classic car require even more attention to detail.
If you have a classic Supercar it is highly likely it will have multiple carburettors and a Distributor.   Both of these can make you Supercar amazing if set up correctly or  terrible if they are not!  Balancing and rebuilding carburettor is a highly skilled task which many try but very few are actually masters at. 
R&D have been building and tuning carburettors for nearly 40 years…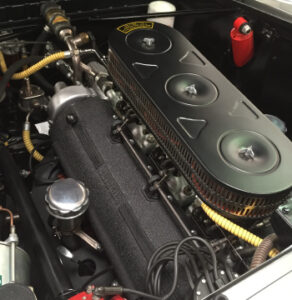 Distributors are equally as import for a classic car if not more!
While Carburettors can generally be rebuilt with spares obtained, this is not the case with many older distributers.  Many distributers are no longer made and cannot be found on the used market either.  Many people try and find alternatives but in reality these rarely work.
R&D have rare equipment which you can no longer be purchased, it allows full testing of the distributer and diagnosis faulty finding from bearings to being able to factory set up dual points for the optimal operation, and the your supercar working the way it was supposed to.
This equipment was not widely available when many classic cars were new and was often the reason why the engines never ran trouble free and many believing that the classic engine was unreliable and temperamental.
Maintaining a engine correctly with an original full services distributer will help to maintain and increase the value of your supercar where the originality is preserved.
Unique and Specialised services for your Supercar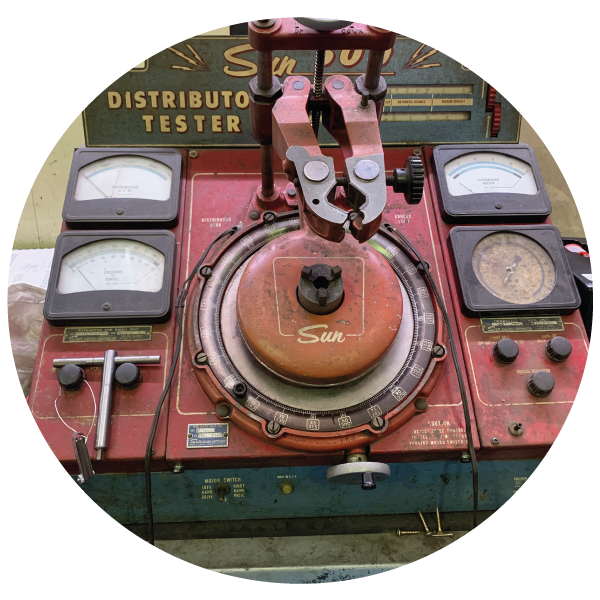 Distributor tester
At R&D automotive we have in-house facility to test, set up and fully test your distributor. Check in every component and also the big problem setting up the phase angle and two points in a Ferrari 308, Daytona and various other models.
You could send your distributor as it is for us to service and test but we recommend having the vehicle in the house as the classic car market is increasing more popular we are seeing common faults which are the problem of distributors whether it is seized base plates or incorrect well angle settings.
Carburettors
R&D having over 40 years' experience in the setting up, stripping down of all makes of carburettors ranging from Webber, Dellorto, Pierburg, Solex, Stomberg, holly.
We can carry out tuning and setting up and balancing your Carburettors on your vehicle whether she's being a Ferrari Daytona or Ferrari 308 or Lamborghini Countach or your 911 Porsche
We can completely overhaul your Carburettor is to look like new if concours is your thing but we cater for every need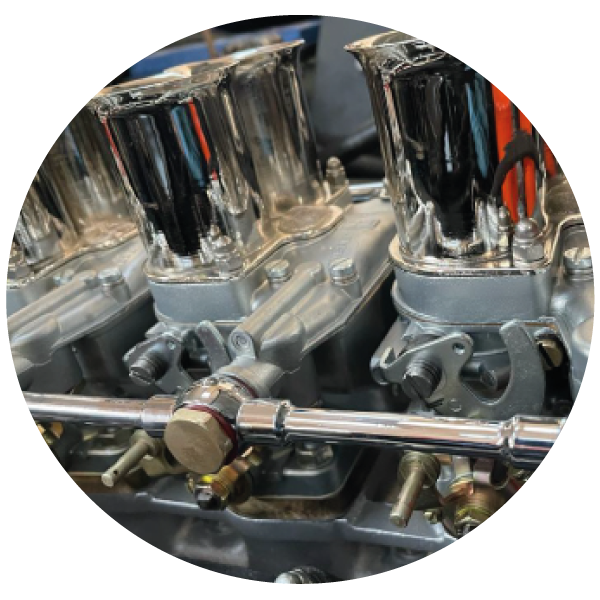 R&D Automotive Services
Fixed-price servicing, Factory train technicians, Engine diagnostics, Engine/gearbox rebuilt, Carburettor tuning/overhauling/tuning, Four wheel alignment, Covered trailer collection, Concours preparation, Air-conditioning specialist, Pre-purchase inspection and Distributor dino testing and diagnostics
Ring  R & D Automotive to discuss your requirements and further details. 0161 789 3555
R&D the Smarter way to maintain your Porsche
Ordinary People Extrodinary Service
   Unique specialised services for your supercar