Ferrari Celebration - Enzo, F50 and F40

Ferrari 550 Maranell
Launched in 1996
FERRARI 550 MARANELLO BUYERS GUIDE
Launched in 1996 at a cost of one for £30000 is one of the best grand Tourers with its six speed transaxle gearbox V 12 5.5 L 485 bhp
The V 12 engine giving the 550 Maranello a 0.62 in 4.4 seconds and capable of over 200 mph
Common things to look out for on the 550 Marinello is good service history making sure Cambelts have been carried out every three years.
Cracked or split – binnacles passenger airbags leather shrinkage seeing bear dashboards is a common problem.
To have sticky door handles nearest switches window switches handbrake lever heater vents heater controls due to UV light softening the rubber and coming off with the touch.
Delamination of front and rear windscreens.
Check AC working correctly as leakage from compressor seals are common.
Oil leaks from cam cover gaskets front cam seals and rear end gasket leaks.
Check biting point of clutch and noisy release bearing on takeoff.
Front crankshaft pulley separation and vibration when driving.
Check thermocouple damage to wires under the vehicle are not damaged.
Check for on the trade damage very common problem.
Check for smell of coolant and currently is commonplace in the centre of the V underneath the inlet manifold.
Check for power steering leak steering rack seals.
The road wheels the original fitment which were magnesium which were hydroscopic they absorb water so if the powder coating is cracked or scratch off the coating this will flake off over a period of time.
The original wheels were made by speed line marked SL on the back of the wheel spoke and were recalled and changed for BBS alloy wheels after number wheels were found to have cracked off at 550 wheels should now be BBS!
Check for airbag illumination will ignition on when starting light goes out common problem battery goes flat in airbag ECU.
Check the alarm LED light goes out when engine running and does not stay illuminated this is usually a dead battery back up in the siren.
Make sure the vehicle has two x black alarm key fobs and one x red key fob this is the controller without this you will not be able to recode new alarm fobs to vehicle and could prove costly!
We Provide comprehensive maintenance services for Ferrari
Unique Specialist Services
Fun Facts
A total of 3083 cars built between 1996 and 2001 457 right-hand drive and also 457 Barchetta Panini Farina cars built in 2001 and only 48 were sold in the UK with right-hand drive
These could only achieve 186 mph due to aerodynamics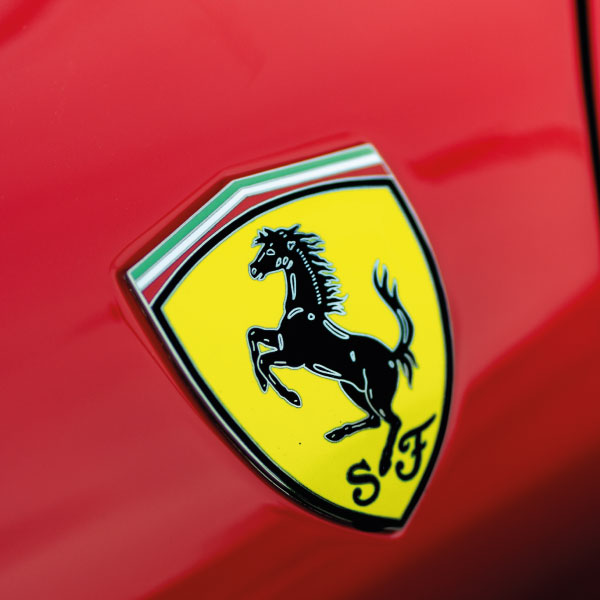 R&D Automotive Services
We would strongly recommend those at R&D automotive to carry out a pre-inspection on your vehicle as this could be very costly if the vehicle is riddled with problems and faults…
Ring  R & D Automotive to discuss your requirements and further details. 0161 789 3555
R&D the Smarter way to maintain your Ferrari
Ordinary People Extrodinary Service
   Ferrari services for new and Classic Cars